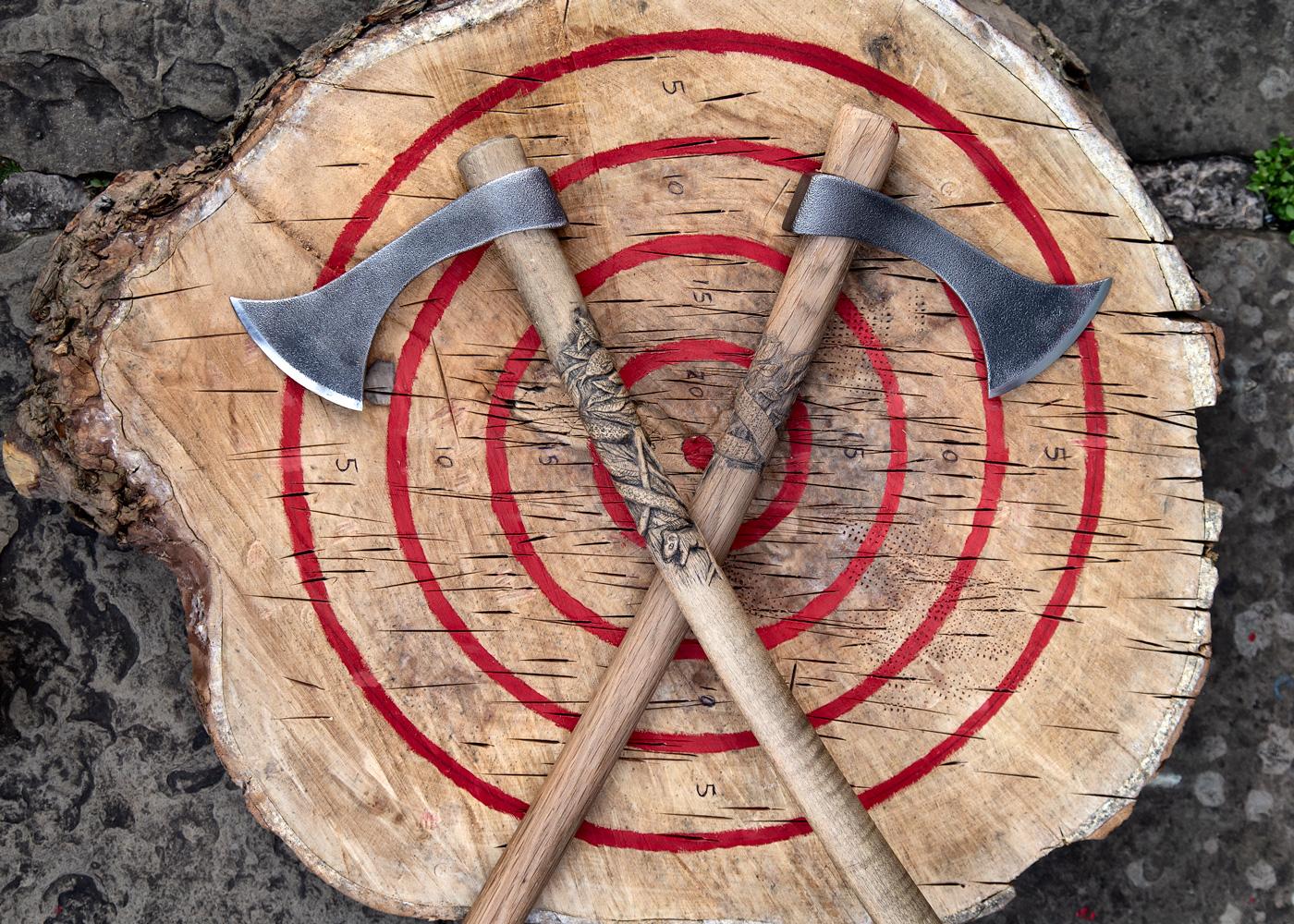 5:00pm – Axe Throwing Session
When you arrive you will receive a 10-minute safety briefing, we will then assess your throwing to ensure you are safe, once we are happy with your throwing style we will move you onto a lane where you will spend the rest of your time throwing axes. You will receive a blue card that once signed by a member of staff will mean that on your next visit you won't have to go through the training again and will go straight on a lane to throw axes.
Staff are always present in the throwing lanes to ensure everyone's safety.