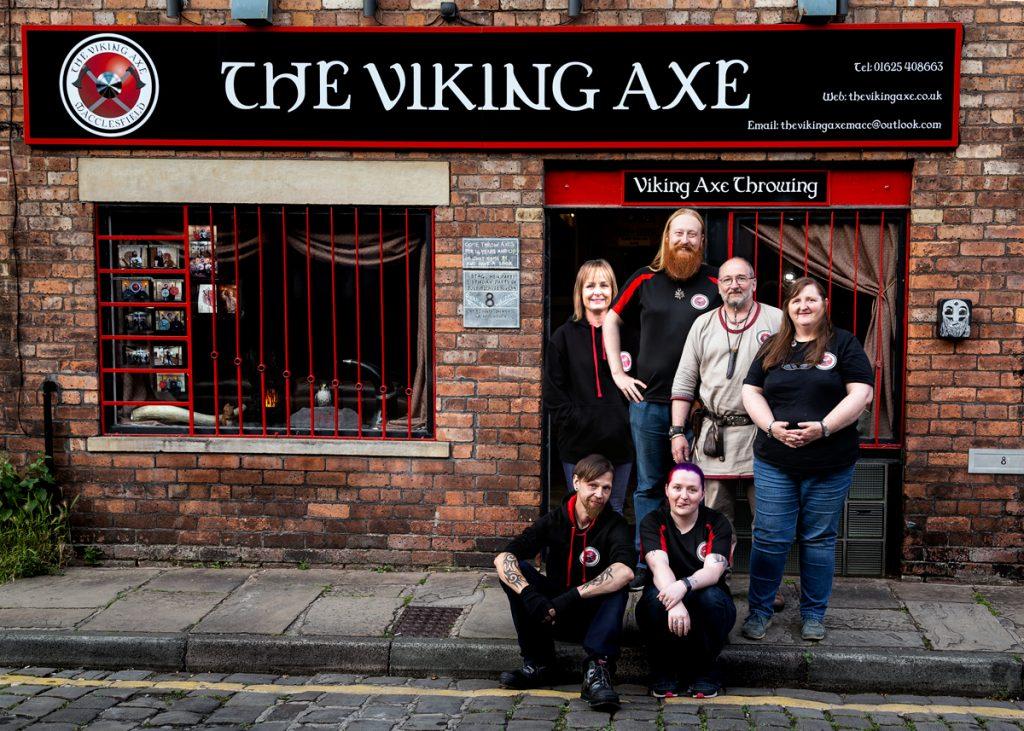 The Viking Axe was founded in April 2019 by Andy Mayo with his wife Vanessa and daughter Danae. A bespoke cabinet maker by trade, Andy left that world behind to start a new adventure – providing something unique and fun in his hometown of Macclesfield.
Whilst not all the staff are related, we consider ourselves to be a kyn ( an Old Norse word meaning family) and we are dedicated to ensuring every single one of our customers has an amazing experience. If you're not happy, we're not happy!
We're always more than happy to chat about anything Viking related either whilst you're throwing or in our chillout area, whether it's history, myths, culture, runeology, TV shows, video games or even languages (we can even demonstrate battle tactics).