Whether as a group activity, a test of your aim and skill, or simply as stress relief after a hard day, we believe that the Viking axe offers a brilliant experience and we are confident that we can offer you a relaxed and enjoyable time and that you will want to come back!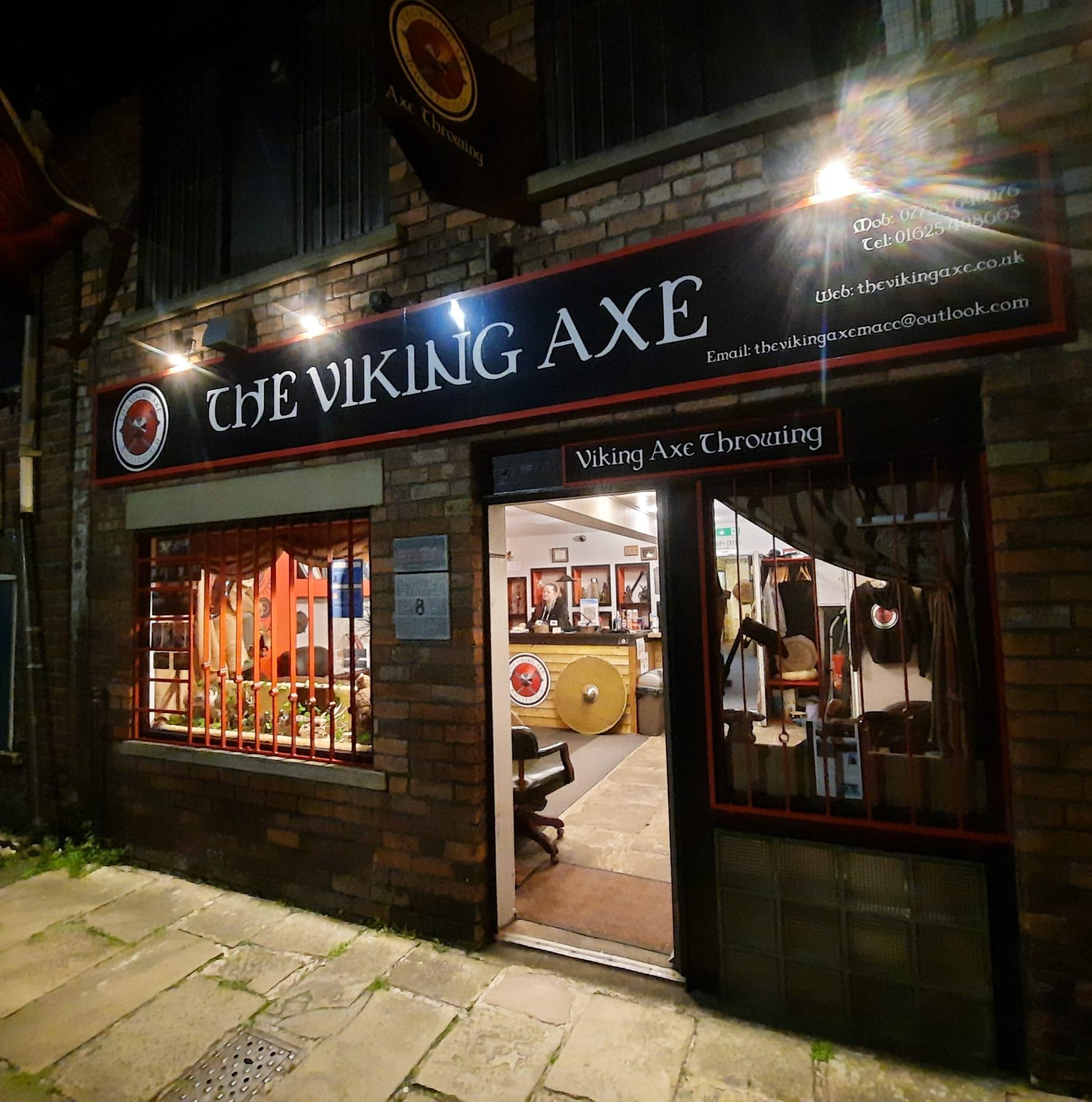 What to expect when you visit
Unlike many other axe throwing centres, we use replica Viking era axes, to give you as authentic an experience as possible. Our axe throwing room is designed to complement the Viking era theme, even having a mural of Odin and replica swords on the wall! You can even try axe throwing with a shield, to experience how it might have felt to use a throwing axe in battle!
On arrival, you will need to complete some paperwork (boring we know, but necessary!) to confirm that you have read and understood our terms and conditions.
You will then be taken through to the throwing room for an introductory demonstration and instruction in axe throwing safely from one of our trained staff. You only need to do this once, and having completed the safety presentation you will be issued with a card which you can present on future visits, enabling you to get straight to the fun stuff !
Sessions can be booked for an hour or half hour, but we recommend that your first visit should be an hour if possible to allow time for the safety demonstration and tuition. It's best to arrive a little early on your first visit to allow time to complete your registration.
Vanessa loves listening to a good audiobook...